Today I would really just like to make somebody laugh. So, rather than try to come up with some mildly funny story, I'm just going to steal a few e-cards from one of my Pinterest boards. I hope a few of them make you laugh out loud and maybe that you relate to a few too!
(Click on the photo to be taken to the source.)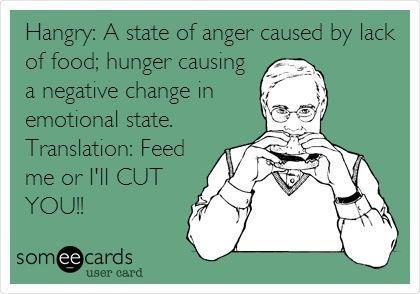 Am I the only person who experiences this quite often?!
(Could not find the source on this one)
It's not exactly nice, but I'm still willing to bet you've done this at least once in your life. I'm pretty sure I have.
This happens to me ALL THE TIME when I'm cooking!
Then I have a comprehensive list of the things I accomplished that day. So it's totally rational, right?!
I hope you laughed at least once! If not, then you probably think I'm a weirdo, because I love all of these!